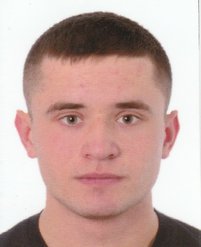 Get resume
id 1946
Seasonal
Yevhenii V.
Male, 24 years, Ukraine
Experience:

Abroad (Berries)
Language: good native perfect
Preferred area of ​​work:
As seasonal worker:
crops
Education:
post-secondary non-tertiary, 3 years
Driver license:
car, tractor
Equipment experience:
milking machines (high), tractor (satisfactory), farm mechanics (high)
Family status:
single
Children:
no
Height/Weight:
185cm/89kg
Smoking:
no
Earliest working start date:
Aug. 1, 2020
Message for employer:
I worked wiht mini loader Flexitrac and drove tractor when pressing sillage in silo bunkers at harvest. I also participated in construction work during sumer, both concrete and woodwork and assembling work. Work well with tools.
Min work duration:
2 months
Recommendations from previous employers:
no
To get the full version of candidate`s CV and his contacts, arrange interview or discuss details of the employment process please contact our company.